The Hellenic Community
Greek presence in modern Lubumbashi (former Elisabethville) has its roots in the 1920s. It is reported that in
1917,
about 150 Greeks lived in the city the surrounding forests. More Greeks settled in the area during the periods
1936
–
39
and
1946
–
48.
The Hellenic Community was established in
1923
.
With Lubumbashi as starting point, which has always been an important hub for transports, Greeks became pioneers in transporting and selling goods – mainly food and clothing – even to regions where access was challenging. Experienced seamen found familiar to their home surroundings in the lakes Tanganyika and Mweru, where they run large companies involved in fishing and its trade. It was the heyday of the Hellenic community that counted 3,500 people at the time.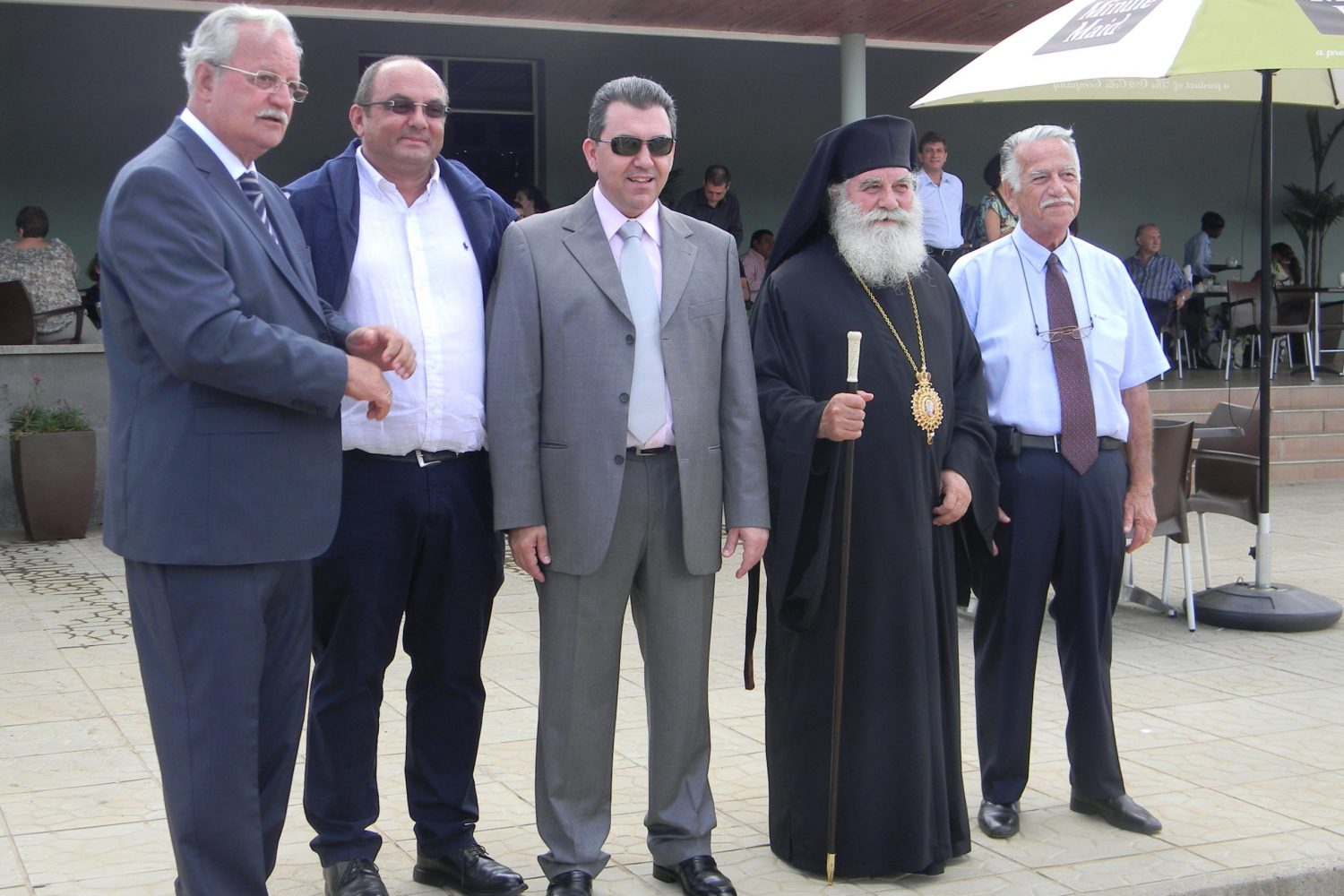 Honorary General Consulate of Greece
Until
1995
the General Consulate of Greece was a "salaried" consulate. Since then, it operates as Honorary General Consulate. Its contribution to the progress of the Community is considered valuable, given that the Hellenic Embassy in Kinshasa is a 2-hour flight away
The telephone of the consulate for the public is: 00243 997028220.
In
1960
, when the independence was proclaimed, many Greeks left Congo due to the irregular situation in the country. During the period
1963
–
64
many returned and prospered as they had before. In
1967
, the building of the Hellenic Community was founded; since
1968
, the Hellenic schools are also housed in the building. The foundation of the schools marked a milestone in the life of the Community; around them the life of the Community was organized, while the Greek presence and national conscience was stimulated, and various activities taken over.
Today, the Hellenic Community of Lubumbashi appears very active. The Community makes efforts to organize and support the school which represents the vast and unique cultural heritage of Greece.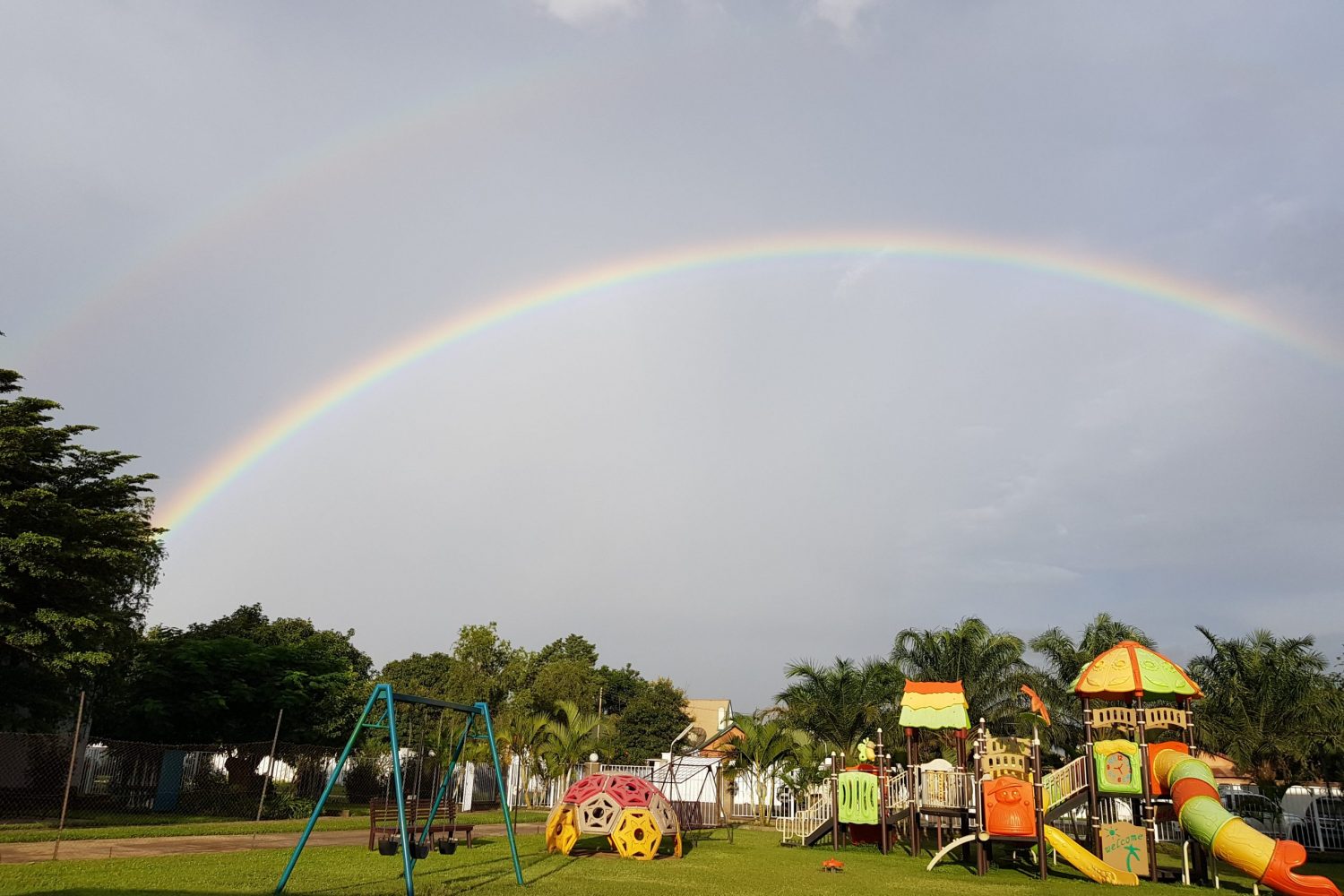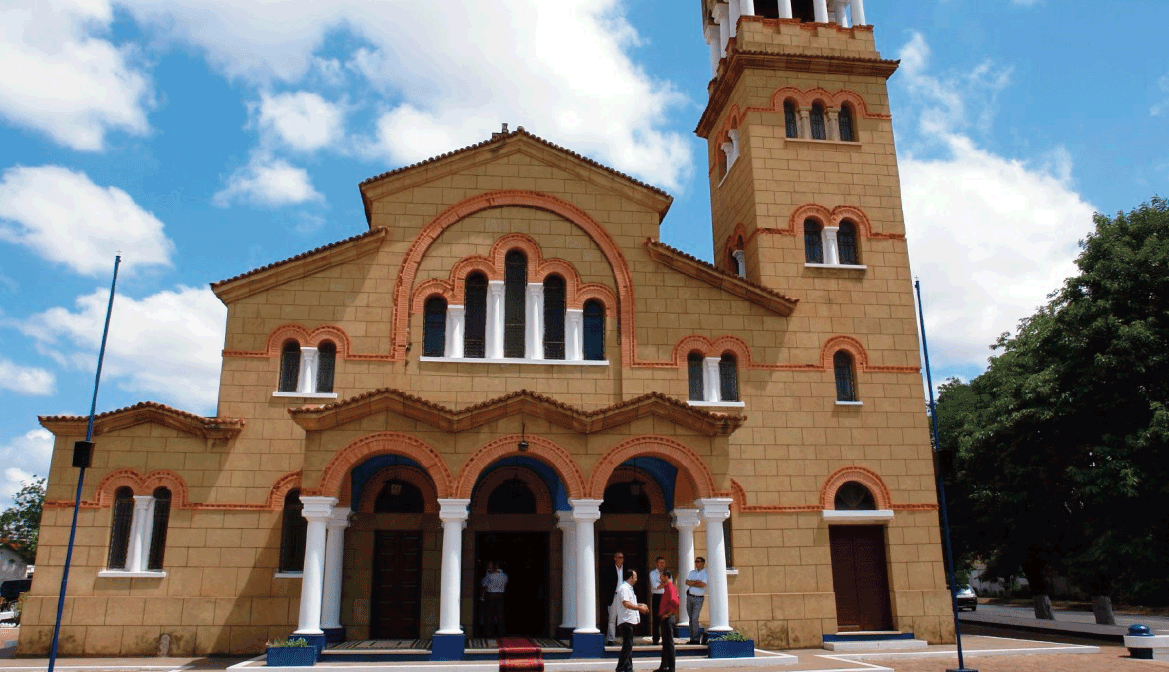 In
1956
, the Church of the Annunciation was established, an architectural gem at the heart of the city.
All marbles of the church were imported from Greece.
The recently renovated facilities of the Community offer a restaurant with Greek traditional dishes and 'meze' for ouzo, a bar, football, basketball, volleyball and futsal fields, athletics hall, ten residences for teachers; all situated on a green background and next to a dreamy playground.
Aesthetics, flavors and entertainment offered are a point of attraction not only for Greeks but also for all inhabitants of the city.